Opening the Lines of Communication between Process Servers world-wide!
Process Servers from all over the United States as well as World Wide are welcome and encouraged to join us.  We are dedicated to Open discussion among Private Process Servers about Service of Process. Come in, give us your "War Stories," Tech Tips or just start an off topic discussion in the Forums!
With your Forum membership, you will also receive a FREE Process Server Directory Listing!   Join Here!
With tons of Process Server Directories out there you may ask what makes GotchaServed different. The answer is simple, the other directories are just that directories. GotchaServed is a Process Server Forum allowing process servers world-wide to communicate in an open forum. The Directory is just a bonus! One of the cool things GotchaServed is on a server that allows the admins to expand the site based on users needs.
---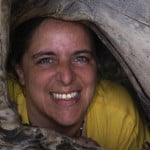 GotchaServed.com was started by Kathleen Chute around October 1, 2009 as a gift to her Father James Finney, a Tennessee Process Server.  Unfortunately her life was cut short and the site went unattended by an Admin. Around  January 2014 the site went dark.  The GotchaServed.com address became available in September 2015 and was purchased by Jeffrey Worth. Unfortunately, because there were no back ups of the site we are rebuilding from the ground up with the idea to revive Kathleen's dream. This site has been dedicated in her memory and we hope that it can attain the level of respect it once had when Kathleen was driving the show.